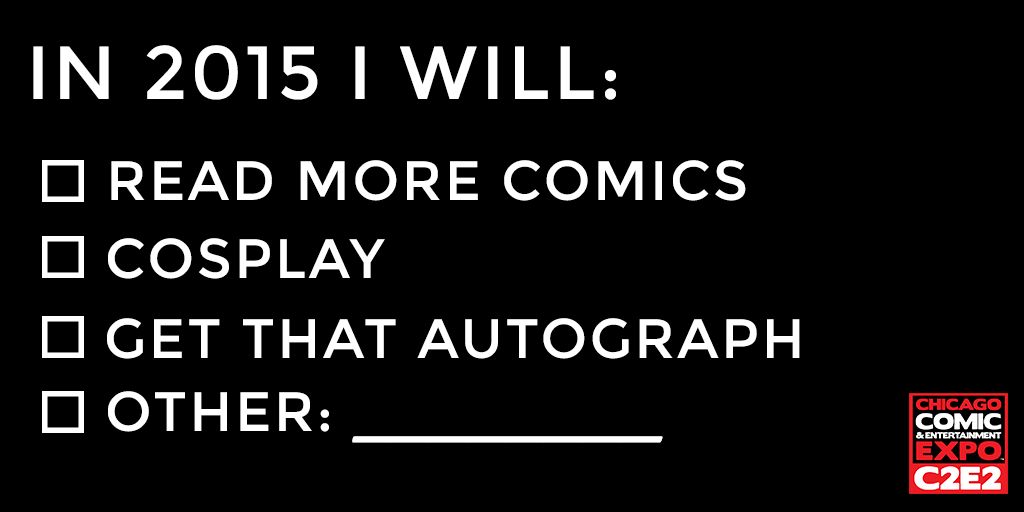 Another year, another fun-filled geeky time. I did a lot a crazy things in 2014 but to be honest, I kinda failed at my geeky resolutions from last year. Still, I had fun and experienced new things. Plus, how many people actually complete their resolutions anyways?! Those people are way too organized.

From the life experiences of 2014, I have my list of geeky resolutions for 2015.

1. Play Settlers of Catan

I went to GenCon in 2014 planning on checking it out, but Gale Force Nine distracted me with Firefly. A lot. It's one of those games I need to give a shot because everyone seems to love it.

2. Catch up on my DC52

Financially speaking, buying all the single issues I want is not happening. So I rely on the good people at the public library to supply me with graphic novels. However, I've gotten lazy in checking out my dc books over the past year. I really want to get back into the swing of stopping by my local library, not just downloading books from their phone app.

3. Expand my Geek Community

I am lucky enough to live in NYC, yet I don't always take advantage of it. So many events and groups exist here but I've barely scratched the surface. This year, I'm going to break free of my comfort zone and start using sites like nerd York city and meetup to meet more geeks and try more things. I'm also challenging all of you to do the same. The geek community is always changing and growing. Go and see who's out there.

So, are any of you joining me in geeky resolutions this year? Share them below!
Like what you just read? Let us know in the comments below and keep up to date by following us on
Twitter
,
Facebook
and
Tumblr
!