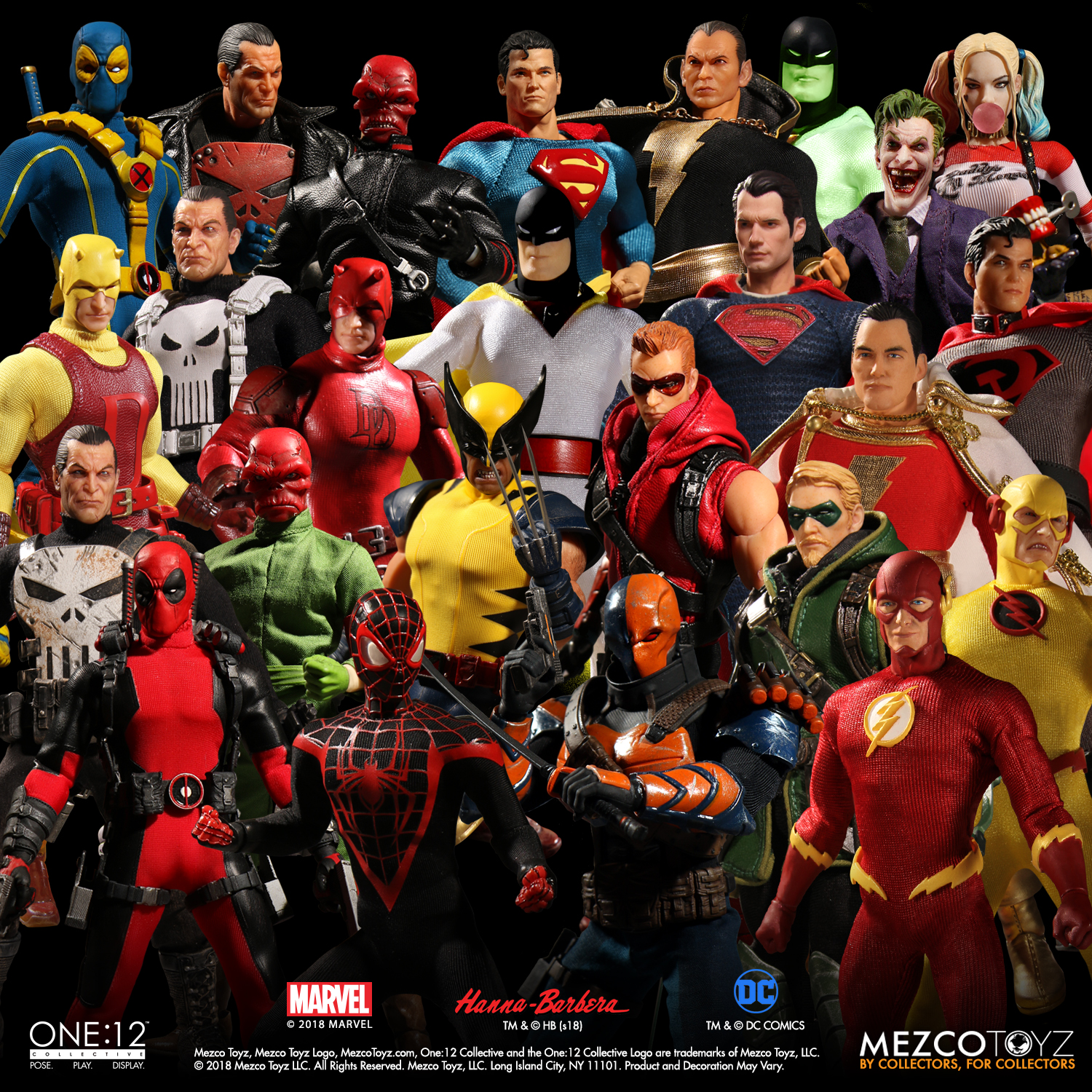 That's right, it is January 12th aka One:12! Mezco Toyz is using this opportunity on their blog to showcase their additions to the line in 2017, which have been impressive.
They added quite a few different characters in the past year, including hits like The Flash, Harley Quinn, Deathstroke. and Deadpool. But none of those are as cool as my favorite 2017 addition to the One:12 Collective....
Ragnarok Hulk just looks fantastic! He was by far the best part of that movie and this figure does him justice. The stylized work in the face and armor are true markers of the One:12 Collective. And yes, they also have a Ragnarok Thor for Hulk to beat up.
I may be sounding like an ad for Mezco right now but I am in such love with this line. I was at the first press event where they showed off the Batman figure that kicked off the line. (Yes, I pulled down his pants and saw some Bat Butt.) To watch this line grow since then has been a pure dream.
In celebration of the line's growth, here is a glimpse back at Mezco's own Pierre talking about the One:12 line at Toy Fair 2016. Take a look and then get over to their website to pick up some for your shelf!
Like what you just read? Let us know in the comments below and keep up to date by following us on
Twitter
,
Facebook
and
Instagram
!